---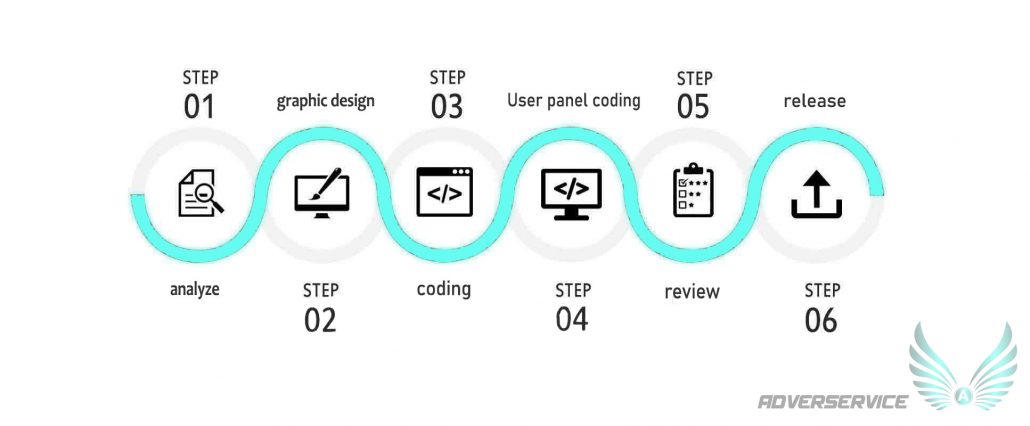 Pleasant user experience
Users can use your program in the most convenient way possible.
Full facilities
Everything you need can be implemented in your application.
beautiful design
Your application will have a beautiful, attractive and user-friendly design.
Powerful coding
With Isfahan ads, your application will have a strong and powerful coding.
Tariff Application
Contact us to know about the tariff of applications
Complying with global stand
All standards and principles of the world are observed in the design of your application.
---
App Design in Isfahan
No matter whether you're installing apps made by us on a small mobile phone or on a phablet or tablet, we build apps designed to run optimally on a wide range of devices, creating an enjoyable and user-friendly feel for the audience. In creating and designing the application environment, we use the most update concepts in the world to provide you with the experience of working with a Persian app with world standards.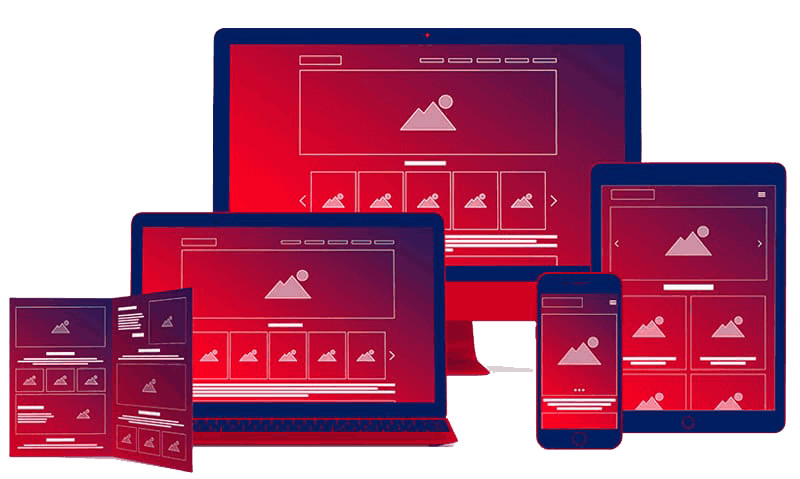 Features of our apps
If you have decided to design a mobile app in Isfahan for the development of your business and if you have decided to cooperate with Isfahan advertising after the above or if you don't yet know why you should choose Isfahan advertising, we refer to a few of the features of the applications designed by Isfahan Advertising.
High loading speed
Users should be able to access your application pages in the shortest possible time because quick access means high user satisfaction.
Low volume and suitable
Designing an app that has a low volume and less space while loading quickly can greatly increase the download time of your application.
Proprietary Design
Being special and having a brand-specific application based on your organizational colors can increase your popularity.
You can contact our company to know about different types of plans in the field of application design in Isfahan, as well as their prices and free consultation, so that our experts can guide you further. You can also visit the company office in person and benefit from the guidance of our experts in this field. phone number and contact us: 03132345421 09130243224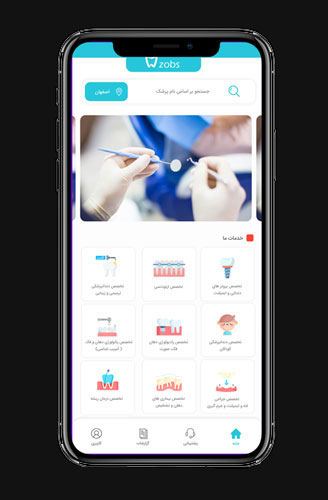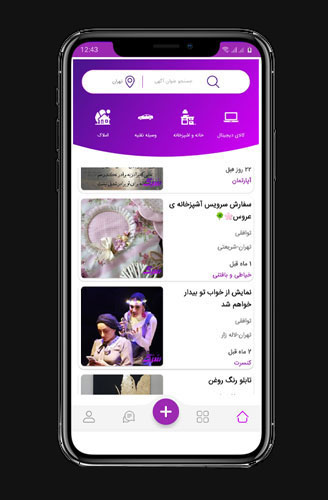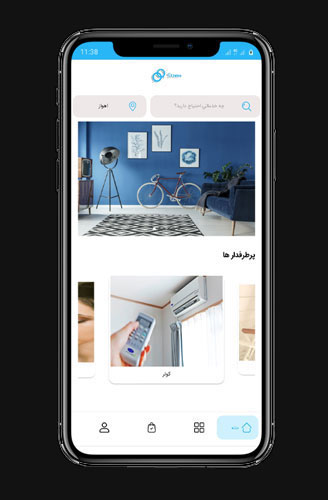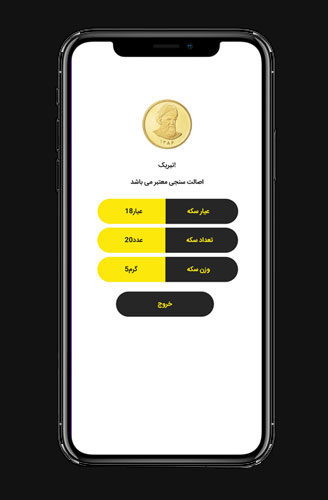 ---
Android programming in Isfahan
---

In short, smartphone apps are an integral part of our daily life. They can be used to establish communication, obtain information or for entertainment, and while creating a smart application is also interesting, it also has its own difficulties, especially in choosing the right Android programming language in Isfahan.
C #
C# is quite similar to Java and is therefore ideal for android app development. Like Java, C# also has a cleaner and simpler interface than Java, which makes coding relatively easier with it.
Previously, the biggest disadvantage of C# was that it could only work on Windows systems using the .NET Framework framework. However, this problem was employed by Xamarin.Android, which is a cross-run of common language infrastructure.
Now You can now use Xamarin.Android tools to write native Android apps and share code around multiple platforms.
C# is one of the easiest Android programming languages in Isfahan.
Java
Java is the official language of android app development and for this reason, it is also the most widely used Android programming language in Isfahan. Many of the apps on the Google Play Store are built with Java and are also the most supported language by Google. In addition to all this, Java has a great online community to support in case of any problems
In fact, Java is a great language to experience the full joy of developing an Android app. However, it may be a bit complicated for beginners who prefer to start with something easier and then go back to it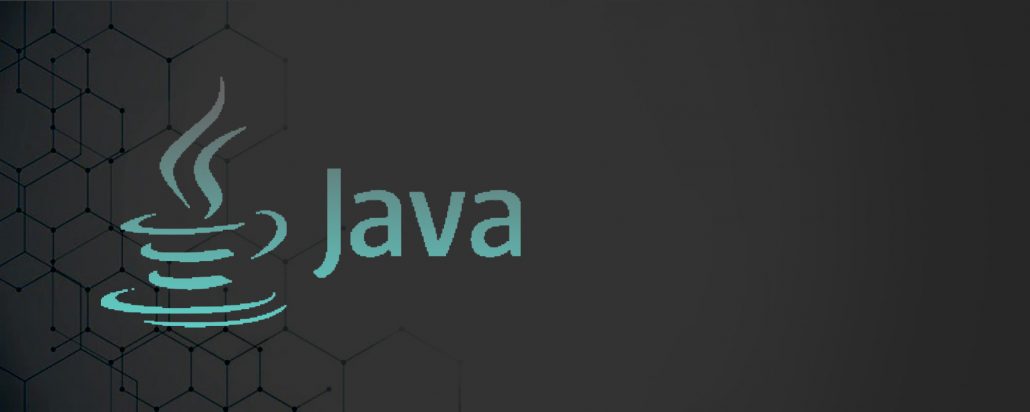 C++
C++ can be used to develop the Android app using the Android Native Development Kit (NDK).
While C++ is useful in some cases for android app development, it's much more difficult to set up and very flexible. It may also lead to more bugs due to increased complexity. Therefore, it is better to use Java compared to C++ because it does not make enough profit to compensate for the required efforts.
Kotlin
Kotlin is an Android programming language in Isfahan that may be used as an replace to Java to develop the Android app. Kotlin can collaborate with Java and runs on a Java virtual device.
Kotlin is much easier for beginners compared to Java and can also be used as an "entry point" for developing Android apps.
Python
Python can be used to develop the Android app even if Android doesn't support Python Native Development. This is done using a variety of tools that convert Python apps into Android packages that can run on Android devices.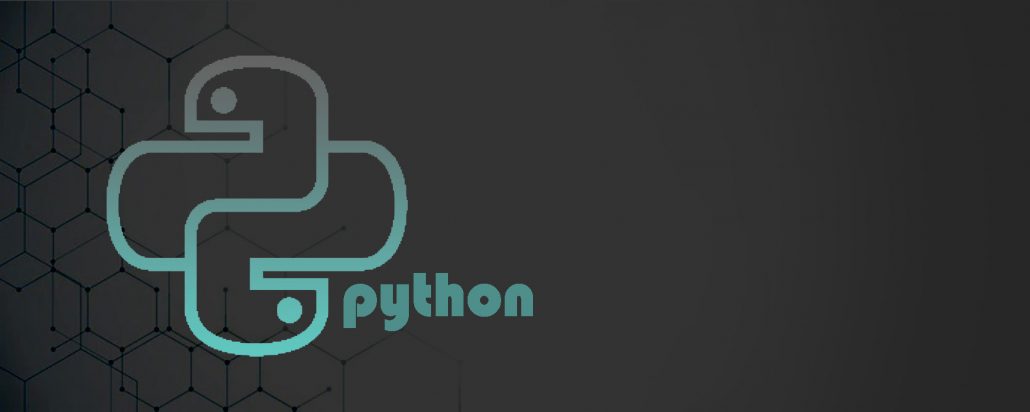 HTML, CSS, JavaScript
Android apps are created using HTML, CSS and JavaScript using the Adobe PhoneGap framework developed by Apache Cordova. The PhoneGap framework essentially gives the use of web development skills to create hybrid applications that show up through "WebView" but are packed like an app. The main language of Android programming in Isfahan is Java loss.
---
Application design steps in Isfahan
Delivery
After quality control, the APK and IPA output of the application will be delivered to you for the desired operating system.
Quality Control
At this stage, experts ensure the speed, security and performance of your application by performing various tests and troubleshooting.
Development and programming
During this stage, the features of the application are defined and a dedicated panel is programmed for you to manage the application easily.
ui and ux design
During this stage, the designers design your application in accordance with UX and UI principles with the aim of providing the best user experience and with a user-centered perspective.
Evaluation and determination of strategy
First, during a meeting, your business goals will be evaluated and this evaluation will help us to determine a strategy for the project.
BA in application design in Isfahan

Since application design has its own fans and enthusiasts, in order to enter this field, you need to be in contact with the best expert in this field in Isfahan province. Expertise in price, expertise in time, etc. is the specialty of Isfahan Digital Marketing Agency.